For information on quitting the abortion industry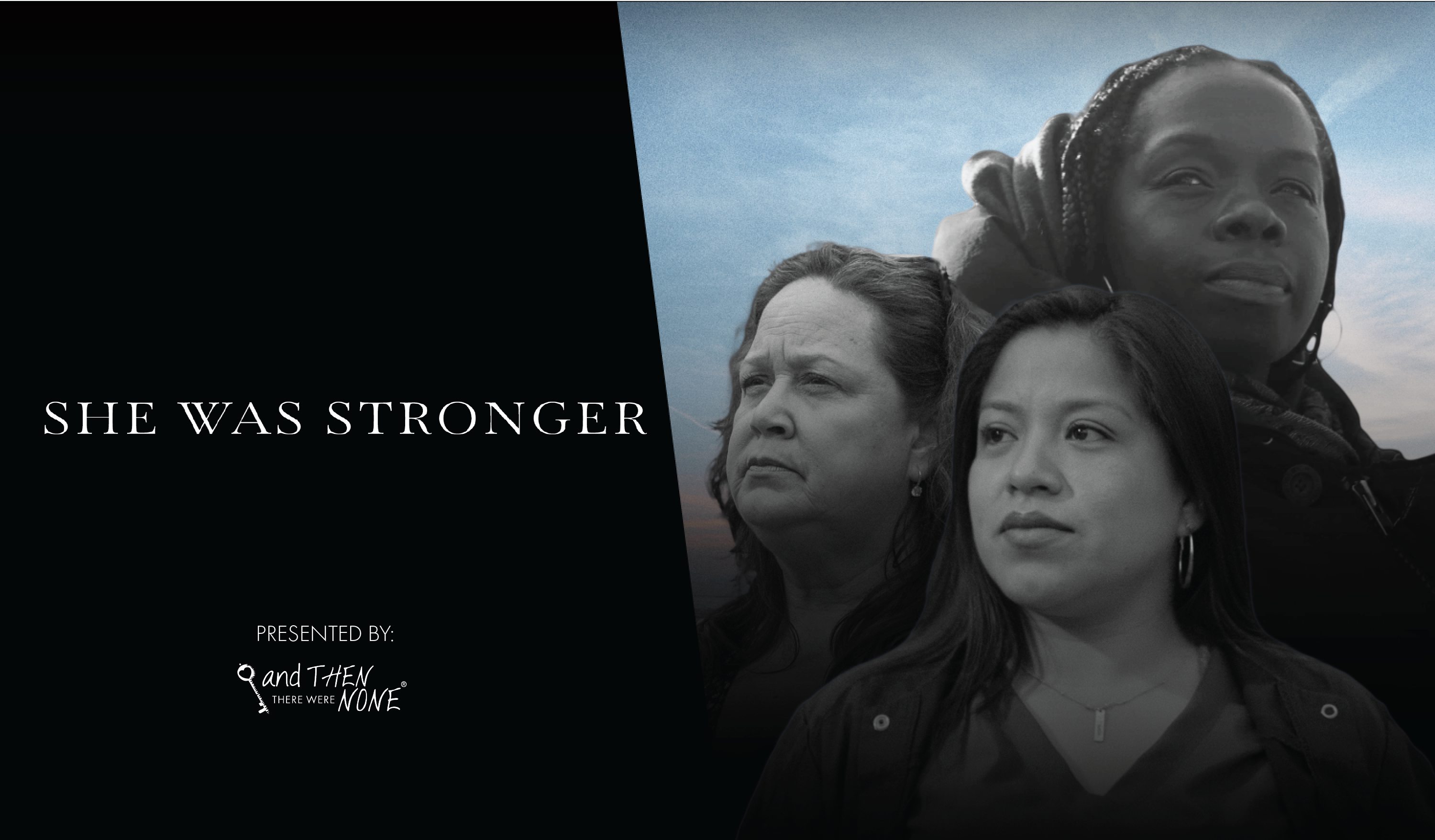 She Was Stronger is a compelling portrait of three American women who share one thing in common: what they've left behind. Separated by class, coastlines, and ethnicities, their paths converge as each starts working for the abortion industry, and, after a long struggle, walks away. Their stories take us behind closed doors, inside the clinics and alongside the whirring machines, to give us deep insight into the deceit and manipulation that tens of thousands of men, women, and children face in abortion clinics across the country today. Through their pain and healing, these women show the courage that it takes to get out—and the urgency of helping others do the same.
She Was Stronger is brought to you by And Then There Were None, a non-profit that runs solely on the generosity of donors. If you would like to contribute to our projects and help us continue to bring valuable content into the world, please consider donating here.
For more information about She Was Stronger and to learn more about the women supported through And Then There Was None's organization please visit: abortionworker.com The key to freedom is just a call or text away. Text or call 888.570.5501 to get started on the path to freedom outside of the abortion. For questions please email: info@shewasstronger.com.